Beetle Julie vom Bärbach
14.12.1998 - 28.01.2008
DNK 40730, HD-A, Ellbows 0 (free), Shoulders 0 (free),

clear, Cystinuria Carrier
black 69 cm (official), 73 cm (right)
Julie is in paradise with her Mum and all other dogs/Newfs (28.01.2008)
I love my Julie, I miss her everytime
Last days with Julie - the end is near (26.01.2008)
a greatful Newf and my love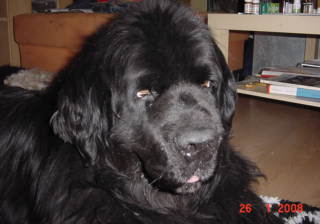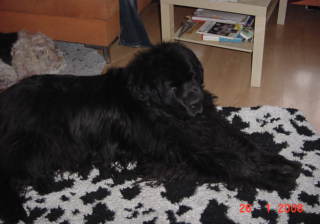 Julie dies...
She has a tumore in her bones - the end is near
A very great girl with a great living...
And a life without her? Not possible!
I hope she have a good living in the next time and give mit "the" sign... (Oct. 07)
Christmas 2007: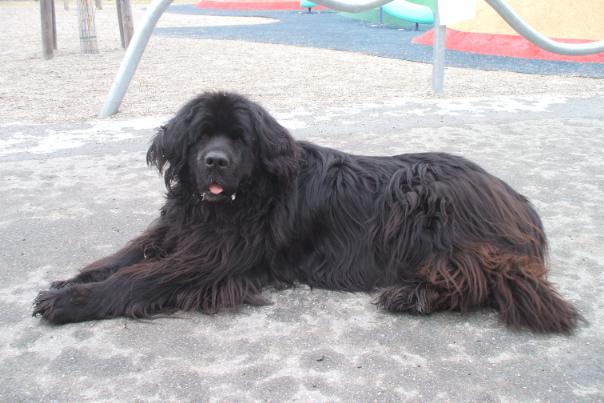 Happy Birthday Julie ( 9 years old ):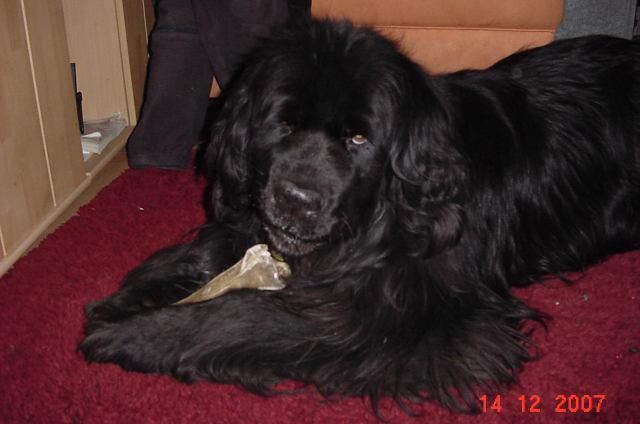 October 2007:

Julie and water and playing...: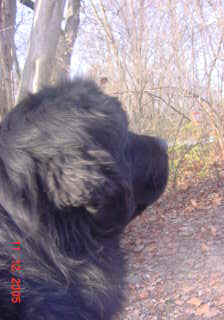 Julie 7 years
| | |
| --- | --- |
| | Julie 6 years old |
A fantastic mother is Julie!!! One notices at it again how much instinct is till in this race: Unfortunately less of her mother had Julie itself as baby (Ronja was sick and was allowed to always to mother her child the only 3 weeks only shortly) nevertheless Julie looked after her puppies to 100% careful and affectionate, almost she was already too guards. Always Julie had her children in the eye and if she wasn't in visibility with them once, she immediately speeded loosely, as soon as one squeaked. She left even her bowl for it!!! It was stirring with to look at, as she her children also to the gamble and loot-catch encourages, as she teaches them so much. She watched the small scrambles and brawls calm, however immediately intervened, as soon as one drives it too wildly.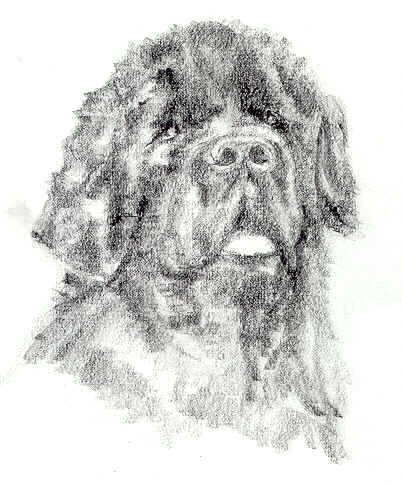 E. Kessler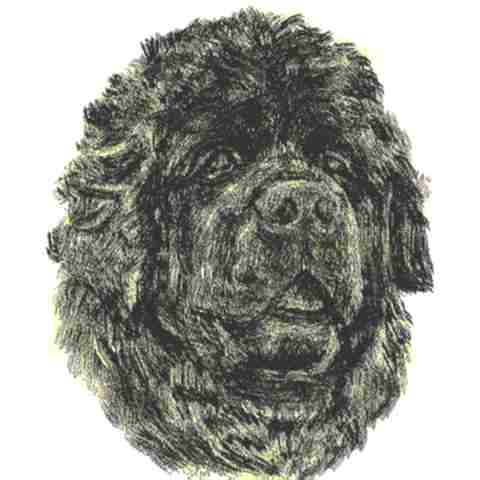 Atsuo M.
For a bitch, July is very big, she has however very powerful bones and a powerful body. A very lovely, playful bitch, whose big passion is also swimming, is July. Her peculiarity: she is awfully ticklish at the legs and immediately pulls the touched leg under the stomach quite narrowly - the sight, if she is into 3 legs then, is singularly...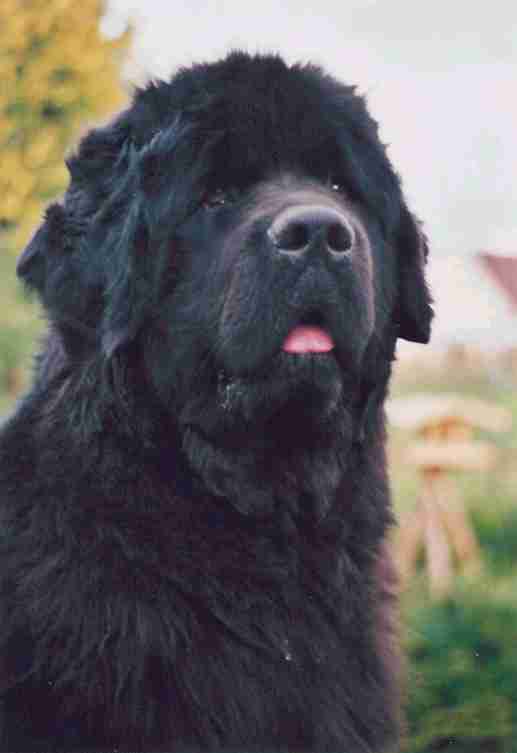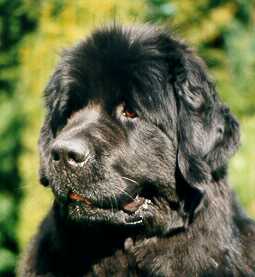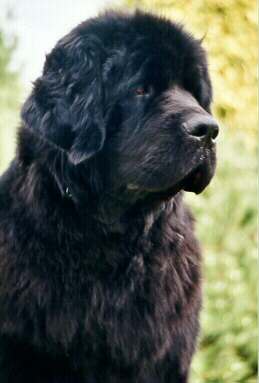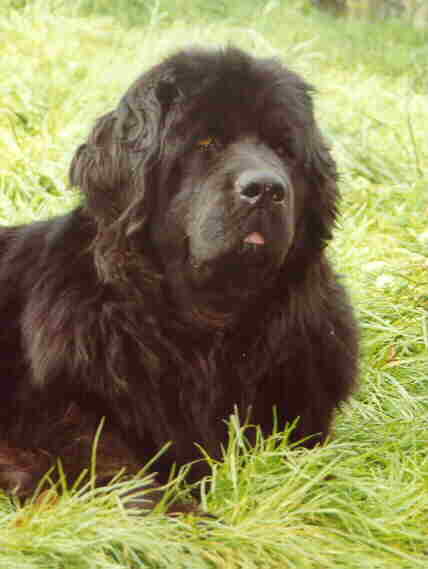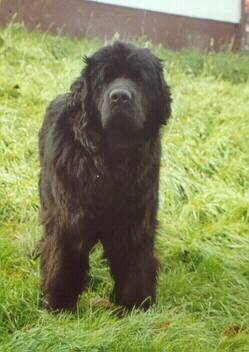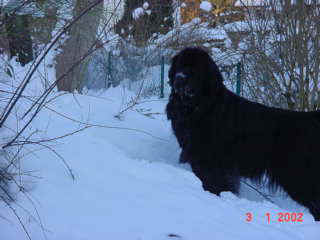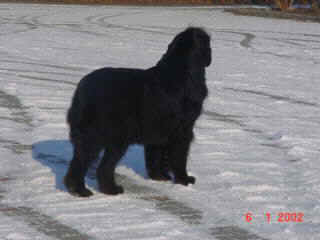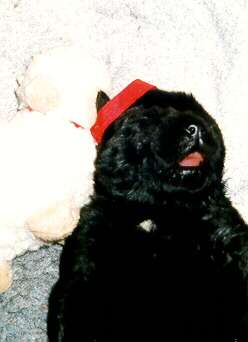 2 weeks old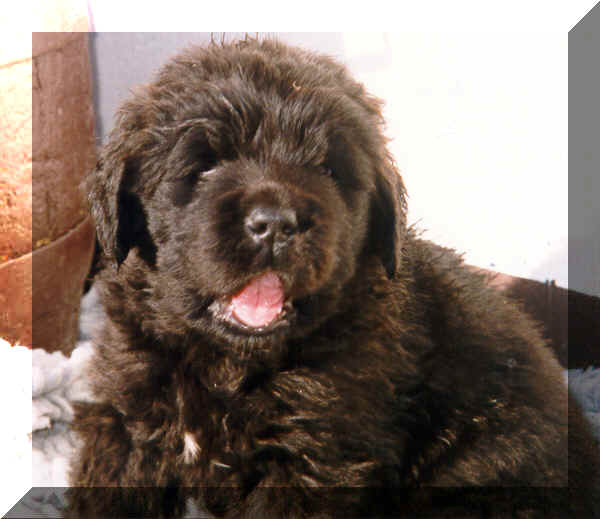 5 weeks old
Ma Ronja (Quanda-Ronja aus der Mackenmühle) and Dad Bruce (And I'm Great to be Back)
Grandmas:
Kaprice aus der Mackenmühle and Blue Moon of Sun Bay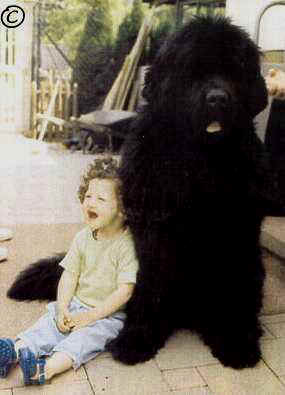 Grandpa Billy (Ch. Main Tickle Dark Knight)
Greatgrandpas Amorada's Lover Boy and Ch. Daddy Manlio for Pow Wow
| | |
| --- | --- |
| Greatgreatgrandpa Pouch Cove's Favorite Son | Greatgreatgrandma Sun Valley's Solitaire |
Int./FIN/DK/S/I/CH/D/DNK-Ch.

SHSB 564201 S HD-A

Int/I/US-Ch.

LOI DS138742 S HD-A

Ch. Daddy Manlio for Pow Wow LOI DS122185 SrSW HD-B

Ch. Pow Wow's First Date of Skimeister LOI DS115588 S HD-A

Blu Moon of Sun Bay

LOI DS 149570 S HD-A

Ch. Twillin Gate Persuader LOI DS115904 S HD-B

Sun Valley's Cindy of Vertigo LOI DS106055 SrSW HD-

Quanda-Ronja aus der Mackenmühle

DNK 37740 S HD-C

VDH/Yu/Int/D-Ch.

Gammel-Dansk vom Riesrand

DNK 31916 S HD-A

DK-Ch. Black Domes Sir Coxwain DKK03387/80 S HD-A

VDH-Ch. Ferry vom Sonnenberg DNK 30206 S HD-B

Kaprice aus der Mackenmühle

DNK 36064 SrSW HD-A

Amorada's Lover Boy NHSB 1725513 SrSW HD-B

D/VDH-Ch. Bummi aus der Mackenmühle DNK 31924 S HD-A


Shows:
Young:
Exc 1 (Thun/CH '99)

Exc (Syrgenstein '00)

Exc2 (München '00)

Open Class:
Exc 1 (Syrgenstein 04.02.01)

Exc 4 (Landshut 06.01.02)

Exc 2 (Nürnberg 07.04.02)

Exc 3 (XXL Heimarshausen 21.09.02)

Exc 2 (Kassel 08.12.02)

Exc 1 (Landshut/Kronwinkl 05.01.03)

Exc 2 (Frankfurt 14.06.03)