D-Litter
07.02.2002 - black
Hips free, ellbows 1, shoulders free
Joshua lives in a family together with 2 Newfoundland females. He has settled down very well, carries the keys with enthusiasm, is interested slowly for water and swimming, and is a very affable, rather, but spirited young male.
The early examination from the hips showes a good result, as well with the other joints, elbows, shoulders and knees, and also the heart is ok.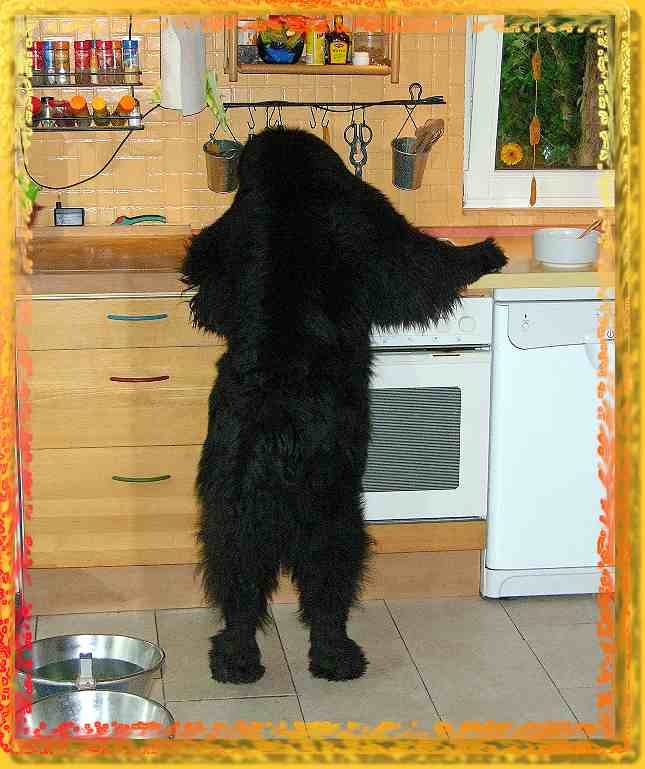 Houseman at work in the kitchen: Joshua !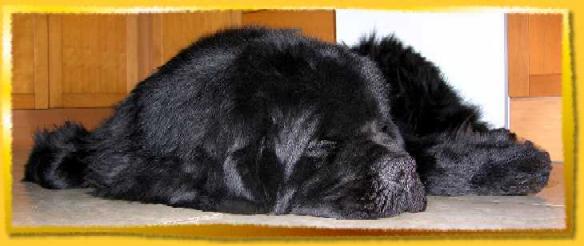 4 years old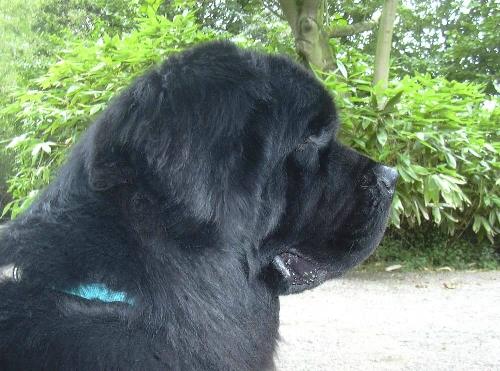 | | |
| --- | --- |
| | |
| Josh with his girls and owner | |
| | |
| --- | --- |
| | A Newf... |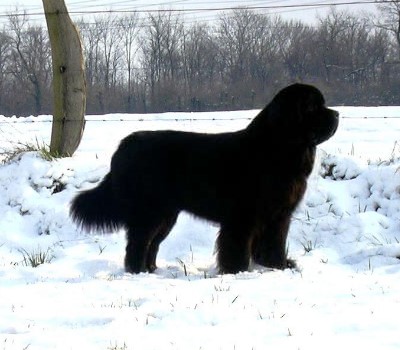 2 years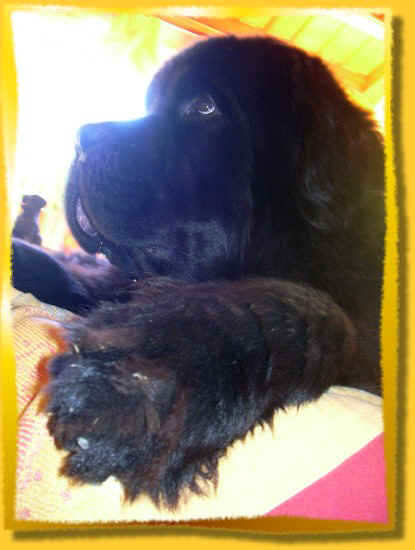 18 month - a very lovely boy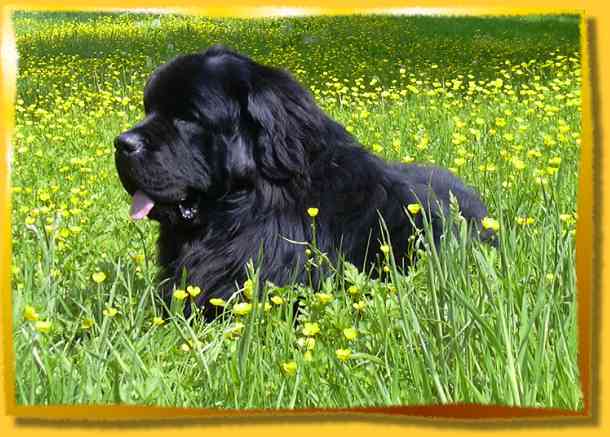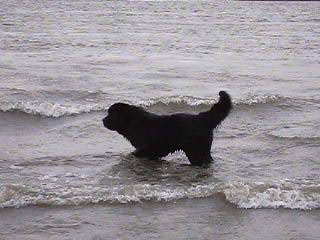 15 month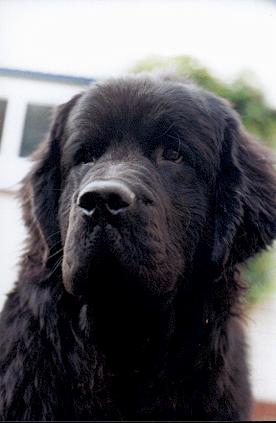 7 month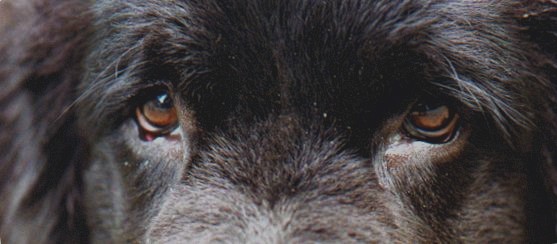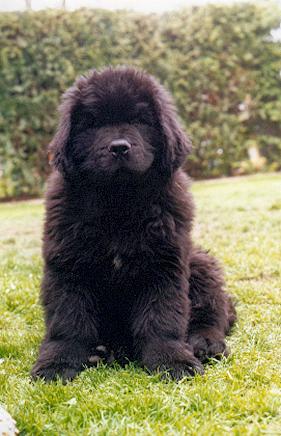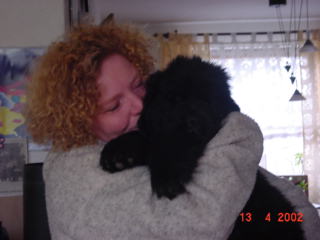 D'accordo Doug - DNK 43263
+ 12.08.2002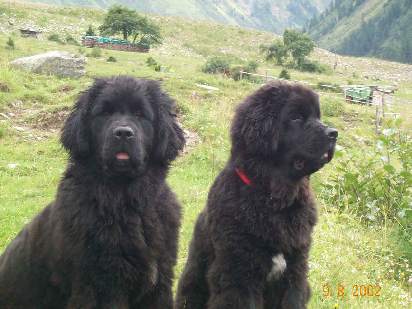 Doug (right) with his sister Ashly

Didica A Janis - DNK 43264
Hips free
Janis also lives in the proximity in Nuremberg in a family, however with cats. Dog society has her sufficiently however. Janis accompanies her family excited to the mountaineering, was in August in the Dolomites and has taken part some tours there.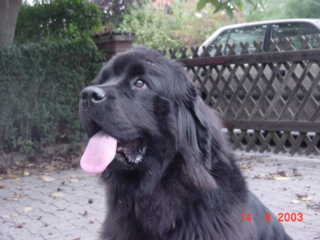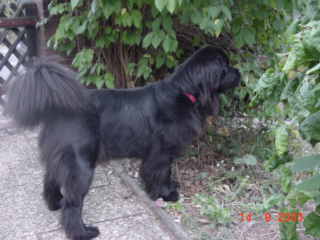 19 month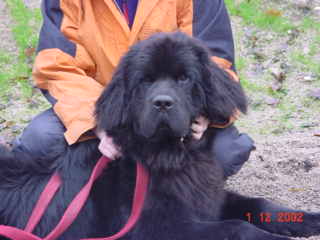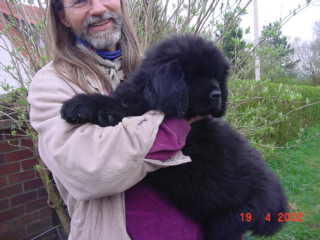 Ashly has moved as single into the foreign countries, into the beautiful Pitztal (Austria) to a family with horses and cats. Through the hollyday-guests she also has dogsociety again and again (tip for dogholders - from it could convince us we - very commendable! ). Also she has settled down very well. In the comparison to her siblings Ashly is however rather a "comfortable" representative of her race.
The early examination from the hips yielded a good result, also no heart-showiness were determined, Ashly is absolutly healthy.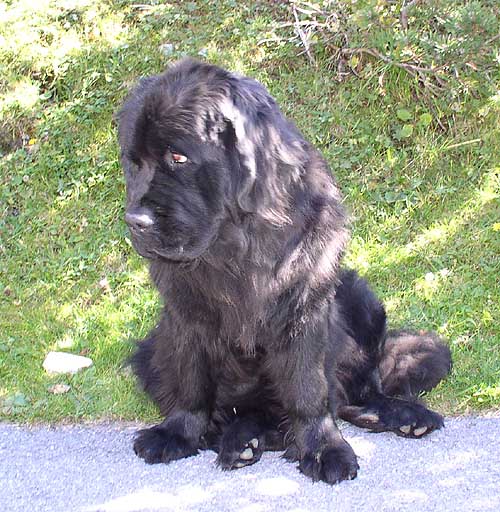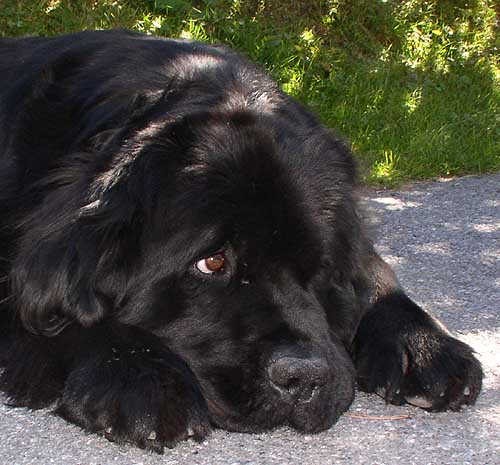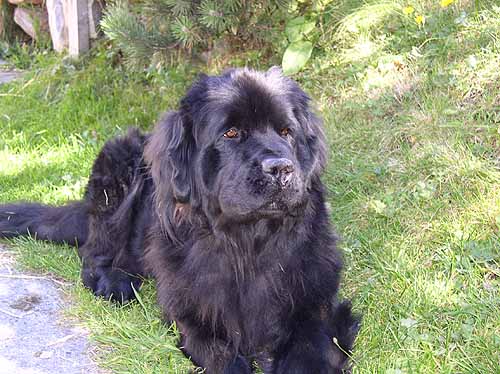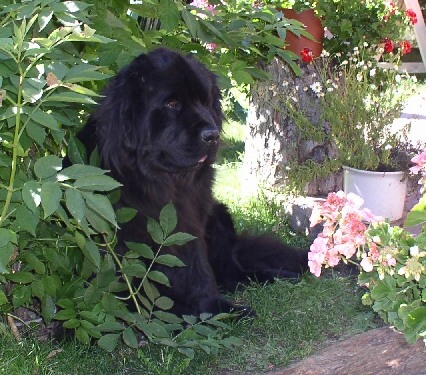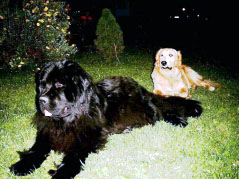 summer 2003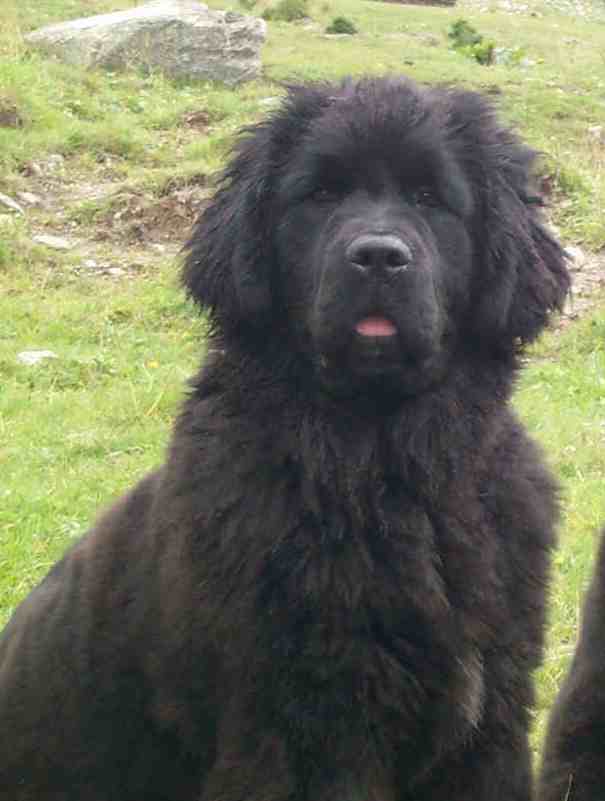 6 month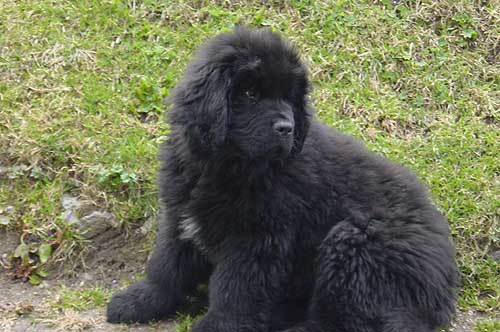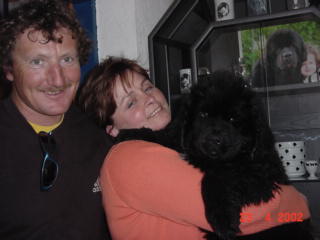 7. week:
| | | |
| --- | --- | --- |
| Dio Mio Joshua | | |
| D'accordo Doug | | |
| Didica A Janis | | |
| Dolce Vità | | |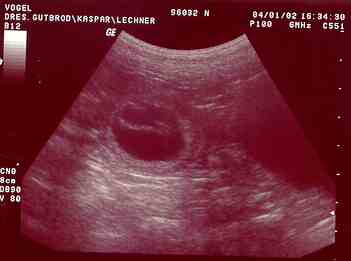 Fairweather's Always In Your Mind (K.C.) und Latin Lover del Castelbarco (Lover)
Neufundländer-Database and more infos
Latin Lover del Castelbarco

DNK 40968-I S HD-A

Ch.

The Bombardier

AKCWP 389400/01 S HD-A

Ch.

Barharber's Just West of East

WG 318617 S HD-A

Ch.

Tabu's Pooh Bearabella

WF 821292 S HD-A

Ch.

Jasmin Jessie del Castelbarco

LOI DS 172629 S HD-A

Ch.

Owasco Zero Hour 3 A.M.

LOI DS 123288 S HD-B

Ch.

Pouch Cove's My American Dream

LOI DS 108955 S HD

Fairweather's Always In Your Mind

DNK 41000-I S HD-A

Int/I-Ch.

LOI DS148712 S HD-A

Int-Ch.

Twillin Gate Persuader

LOI DS115904 S HD-B

Int-Ch.

Pow Wow's First Date of Skimeister

LOI DS115588 S HD-A

Any Chance for You

LOI DS185304 S HD-B/C

Int/I/US-Ch.

LOI DS138742 S HD-A

Blu Moon of Sun Bay

LOI DS149570 S HD-A